Yonka Vitamin C Serum C20
Regular price

Sale price

$168.00
Product Details

Yon-Ka's Serum C20 contains a high concentration of Vitamin C to protect against free radical damage and helps to counter the signs of premature aging. It also works as a brightening agent to improve uneven skin tone and prevents the formation of pigmentation spots.

Yon-Ka's formulation uses a fat-soluble vitamin C for the highest level of stability, which makes it safe for even the most sensitive skin types. The formulation also combines the 20% stable Vitamin C with native pomegranate and turmeric plant cells to support overall skin health. Sweet orange and apricot oils, combined with Yon-Ka's Quintessence make this, not only potently effective, a sensorial experience to use.

How to use:

Simply apply 6-8 drops in the AM (before your moisturizer and/or sunscreen) for optimal skin protection and support. 

Available in two sizes - 5 ml or 30 ml

Ingredients

Key ingredients: 

Native Curcuma longa plant cells – a powerful antioxidant known for its extraordinary antioxidant power, Curcuma longa in its "native cell" form improves skin tone and elasticity. It complements the protective, anti-wrinkle actions of vitamin C.
Native pomegranate plant cells – an extraordinary secret for skin health. Native pomegranate cells help the skin boost its radiance and even out the complexion. They bolster the radiance-boosting, anti-dark spot actions of vitamin C. Native pomegranate plant cells help regulate melanogenesis(*) by regulating tyrosinase, native plant cells reduce melanin synthesis by 15%.
Organic apricot oil – a luminizing oil. Obtained from organic apricots, the oil extracted from the kernel is high in vitamins A and E and phytosterols, giving it the ability to deliver a true radiance boost to skin and fight aging. It also contains high amounts of omegas 9 and 6, known for their nourishing, softening, suppleness-boosting properties. 
Yon-Ka Quintessence – our treasure! Yon-Ka Quintessence is the brand's true DNA. This exclusive complex of 5 essential oils (lavender, geranium, rosemary, cypress, thyme) increases the power of the rest of the formula.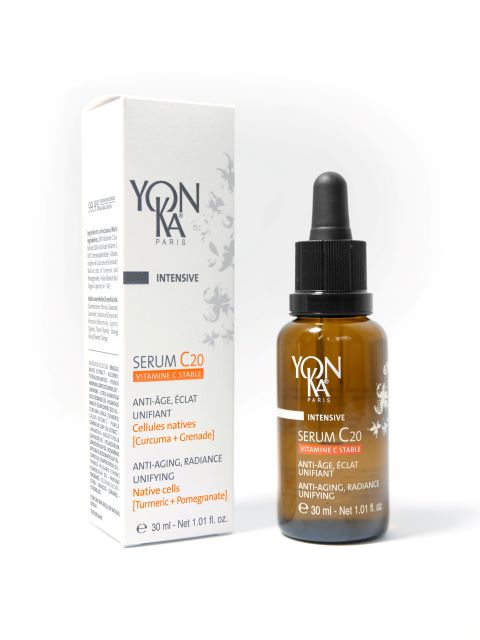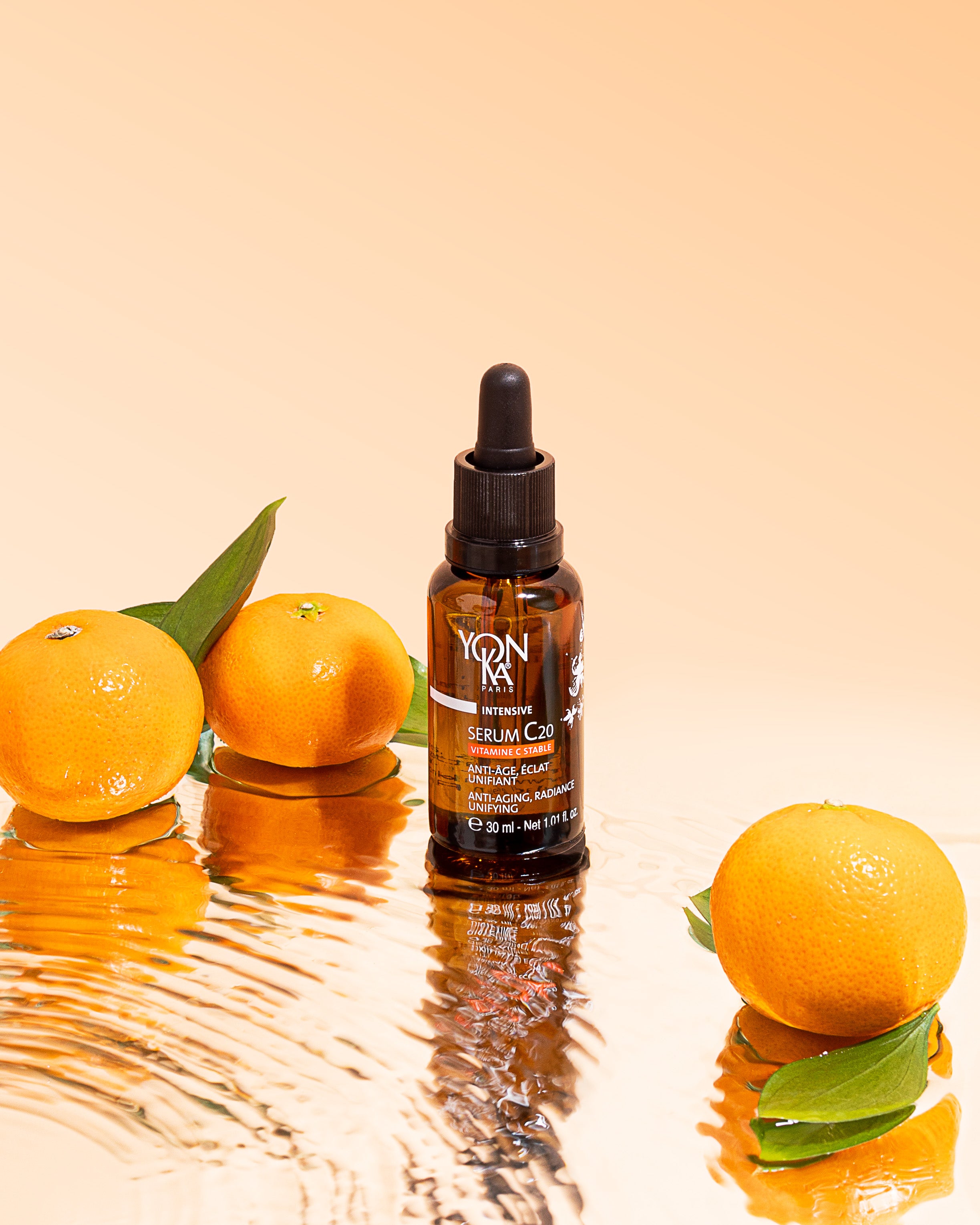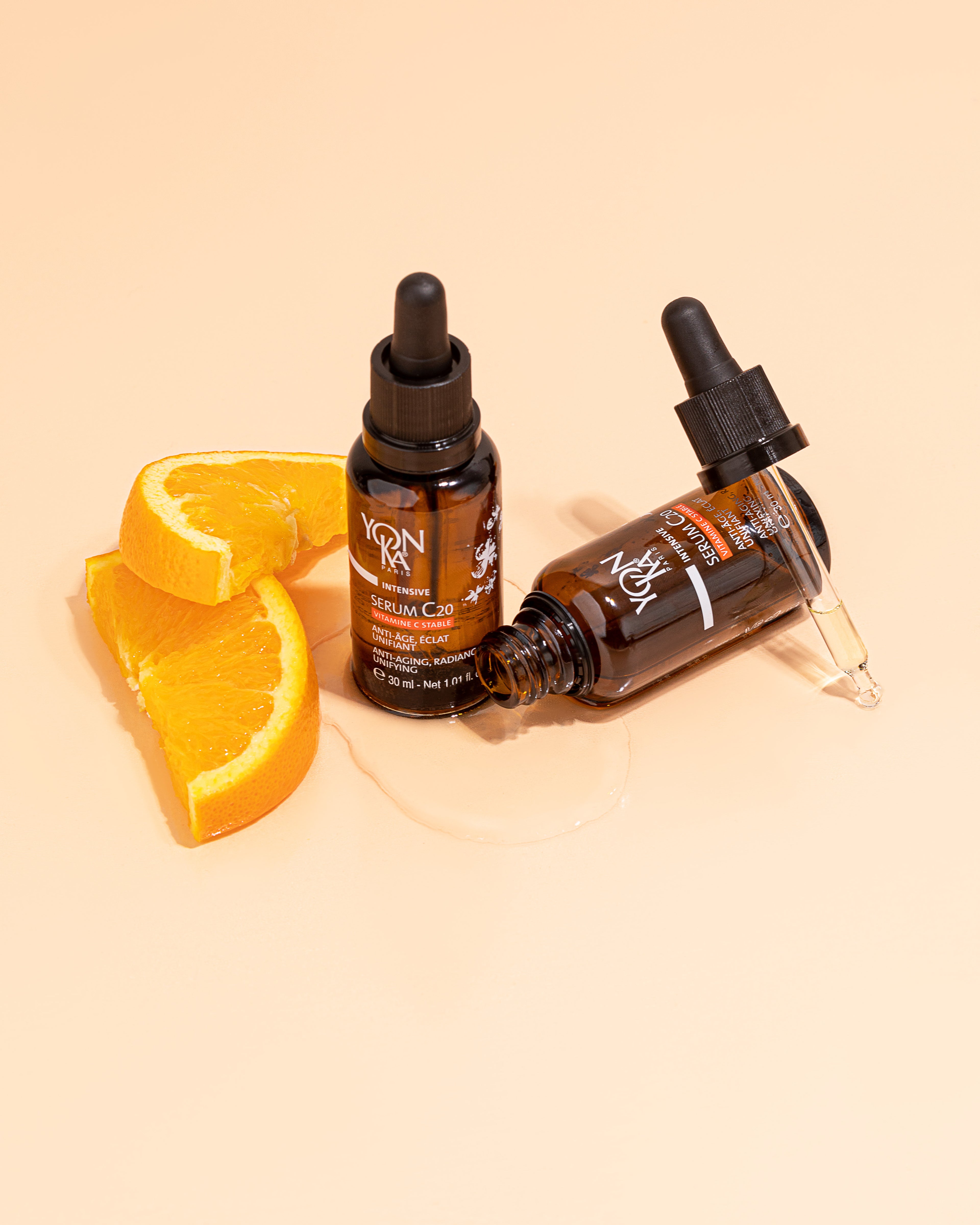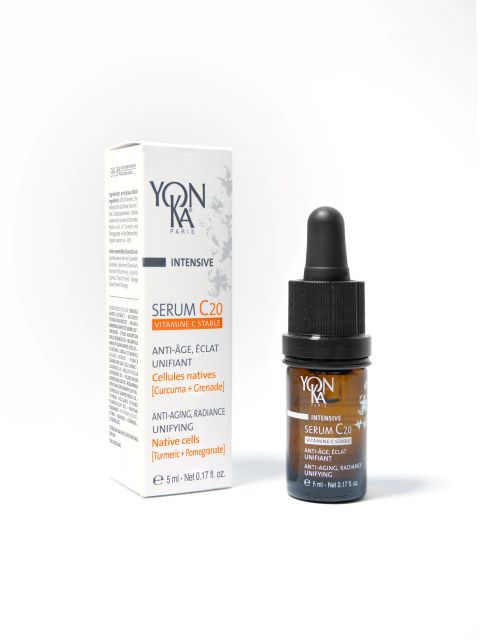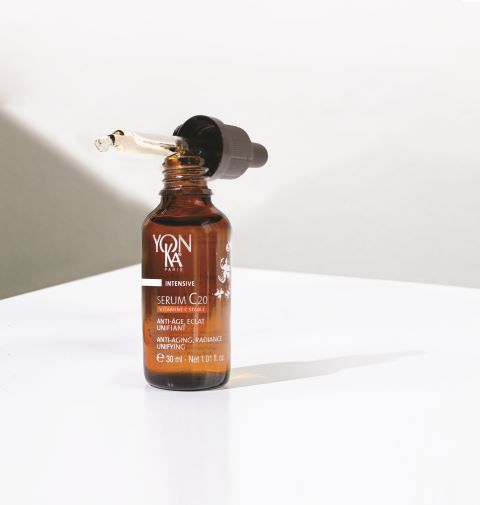 Why Shop Sesen?
Extensively Researched & Curated

Innovative & High Performance

Unbiased Personalized Recommendations